An electromyogram (EMG) consists in examining the electrical activity of a muscle at rest and during contraction under the action of a spontaneous command from the patient.
ENMG, or electroneuromyography, is a medical technique used to evaluate the electrical activity of muscles and nerves. It is commonly used to diagnose and assess neuromuscular disorders and nerve damage.
Our range of EMG & ENMG devices incorporates 2 to 8 acquisition channels. They also feature additional functions such as: motor unit number estimation (MUNE), somatosensory evoked potentials (PES), visual evoked potentials (VEP), auditory evoked potentials (PEA), vestibular myogenic evoked potentials (PEMV), cognitive evoked potentials (PEC), transcranial magnetic stimulation (TMS), intraoperative monitoring (IOM), heart rate variability (HRV), objective audiometry (AO), electroretinography (ERG), electro-oculography (EOG)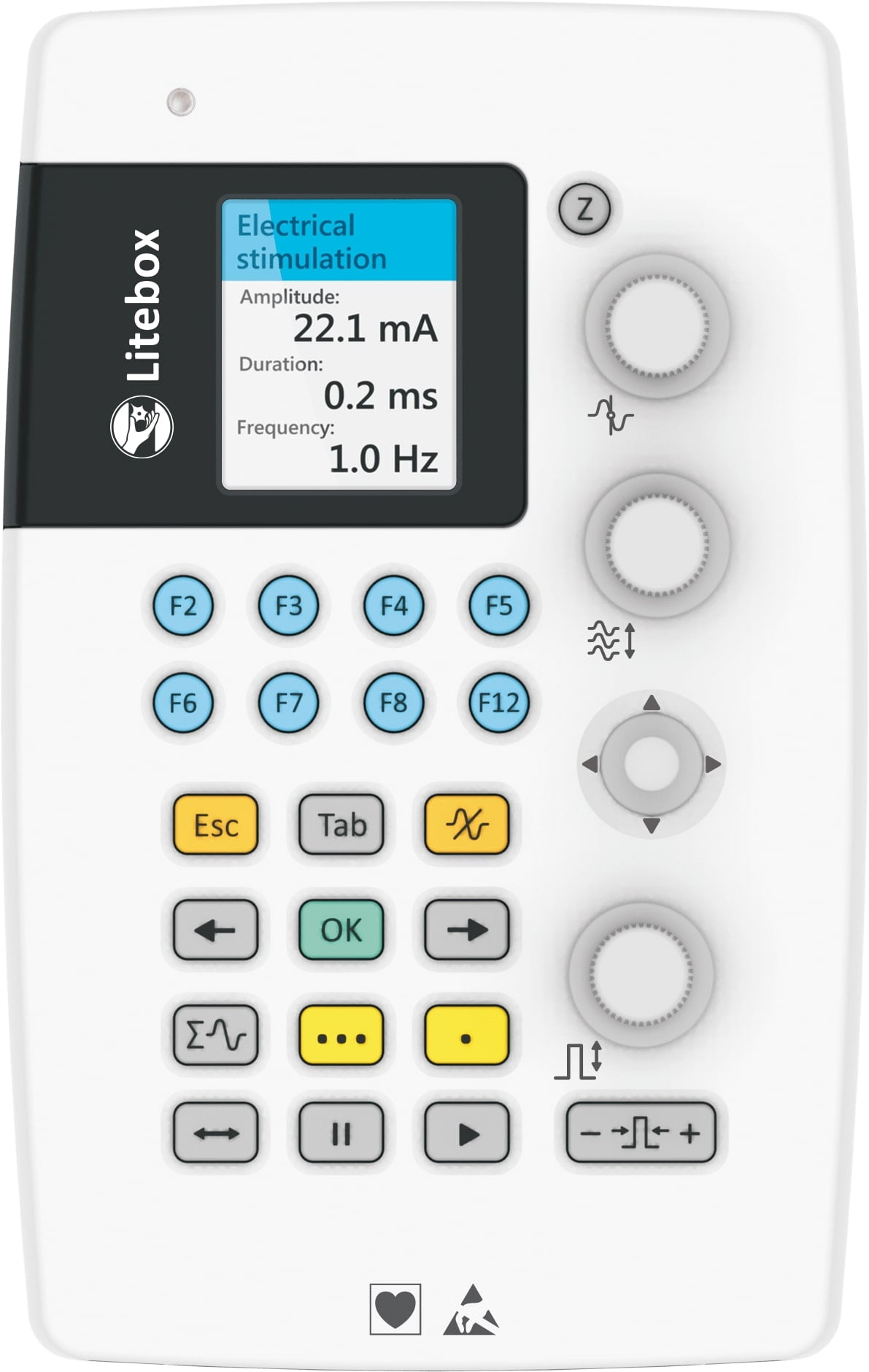 3 acquisition channels for faster examination than ever
All-in-one: stimulators, amplifier, keyboard in one compact, lightweight package
Electrical stimulator with unipolar and bipolar pulse waveforms
Superior signal quality with innovative circuitry for sophisticated filtering, noise suppression and stimulation artifact reduction.
Accessories for EMG & PE devices
Software for EMG & PE devices
Our areas of expertise
4 Gammes de solutions technologiques dédiées aux professionnels du domaine médical